Love My Brain
Regular price
Sale price
$69.95
Unit price
per
Sale
Sold out
Love My Brain is an herbal formula designed to help support brain health and cognitive function. The herbs and botanical extracts in Love My Brain specifically support memory, learning, and focus, as well as the function of the central nervous system. In our fast-paced, distracted, and busy modern lives, showing our brain some extra love can be a secret weapon to thriving in work and life.
The grape and wild blueberry extracts in Love My Brain contain many beneficial phytochemicals, including polyphenols, flavonoids, anthocyanidins, and resveratrol. These compounds have shown neuroprotective, antioxidant, and anti-inflammatory properties that are important for brain health. Bacopa monnieri has a long tradition as a nerve tonic in Ayurvedic medicine for supporting brain function, cognition and memory.
Ashwagandha, also included in this formula, has a long history of use in Ayurveda and traditional Chinese medicine, including its use as an adaptogen and to promote memory and cognitive function. The particular extract of ashwagandha in Love My Brain has nootropic properties, helping to support focus.
The combination of ingredients in Love My Brain reflects both ancient tradition and scientifically proven methods for supporting brain health, cognition, and focus.
Recommended Use: Take 2 capsules per day with meals or as directed by your health care practitioner.
Frequently Asked Questions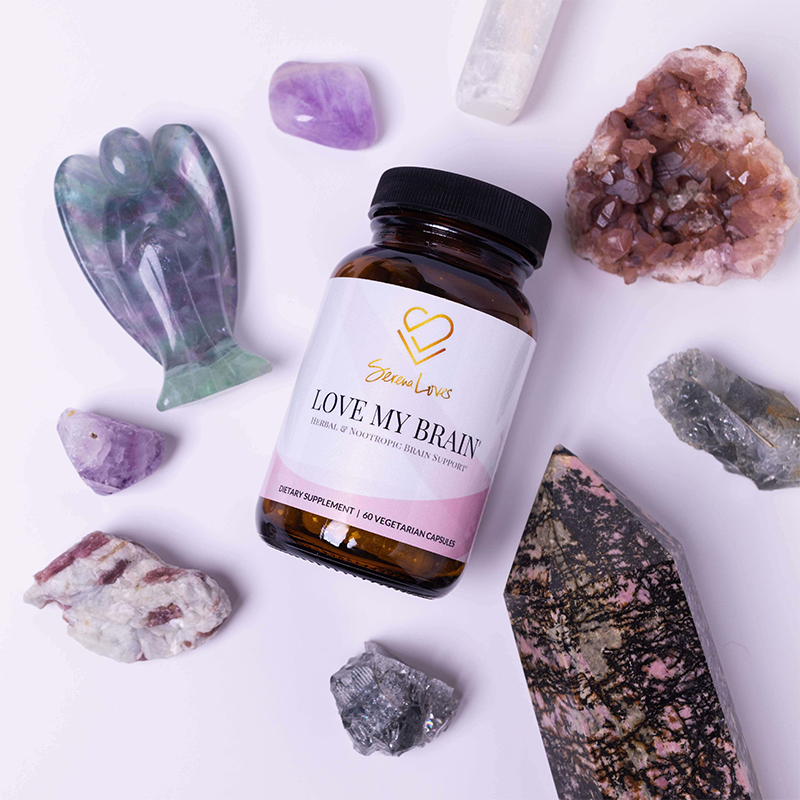 QUESTIONS & ANSWERS
Have a Question?
Be the first to ask a question about this.
Ask a Question